Race Tickets included
A 2018 Australian MotoGP ™ full weekend ticket is included for all Moto3, Moto2 and MotoGP races. If you need specific seating arrangements for your race experience please let us help with that too.
Accommodation included
We offer a choice of World Class hotel accommodations and luxury options for all our guests staying in Melbourne. It's included in your final package price.
Transfers included
Within your package we include private airport transfers to and from your hotel. We can also offer a rental car for your stay… just ask us.
Just Add Flights
 Our package price includes pretty much everything except the flights. Please let us know if you need to add flight arrangements to this package (all subject to availability)
Circuit Name: Phillip Island Circuit
Circuit Length: 4.4 km / 2.76 miles
 Left Corners: 7

Right Corners: 5

Longest Straight: 900 m / 2952.76 ft
Constructed: 1956
2017 Winner: Marc Marquez (ESP)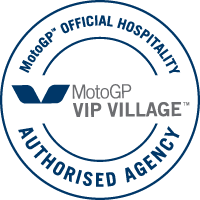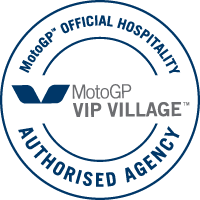 The MotoGP VIP Village™ is the exclusive and official corporate hospitality program of the MotoGP™ World Championship. MotoGP VIP Village™ is always located in the most exclusive area of each circuit and offers a comfortable, air conditioned hospitality suite for the Austin MotoGP ™ weekend, with excellent viewing and incredible service and hospitality. Guests enjoy breakfast, gourmet lunch and afternoon canapés. You'll also have the opportunity to get up close and personal to the teams, garages and possibly the riders in the exclusive Paddock and Pit Lane tours that's included in the price – MOTOSPORTS TRAVEL is proud to be an AUTHORISED AGENCY OF MotoGP VIP VILLAGE™
"Your Tailor-Made MotoGP™ Travel Experience"
A portion of proceeds from our MotoGP™ travel packages is donated to: